Welcome

Welcome to our website

M/s Rash Electrical is one of Major player in after sales service support for industrial products in High Tension & Low Tension Products like Oil Circuit Breakers, Vacuum Circuit Breakers, Transformer, Air Circuit Breakers, Automatic Transfer Switches, Modular Case Circuit Breakers, Change Over, ect.

Our Services

M/s Rash Electrical is doing a lot of maintenance work in LT and HT Electrical installations. We have a Team of experienced Engineers and Technicians to do the work.

Retrofitting Work
Installation Work
Energy Audit and Power Quality Analysis

New edge Retrofitting

M/s.Rash Electrical is now concentrating with new edge retrofitting works that is changing from old conventional change over systems to ASCO make Automatic Transfer Switch system. In recent time done new edge retrofitting work in MNC like M/S. JPMorgan, Aditya Birla, Bank Of America, MCX and SME's like JVK construction. few names of those

Contact us

Reg. Office

Rash Electrical, 3, Yadav Patil
Wadi, 384, V.S.Marg,
Opp.Siddhivinayak Mandir,
Prabhadevi, Mumbai-400025.

Workshop

Rmc No. 173/1, Shivaji Nagar,
Laxman Mhatre Road,
Opp.Madapeshwar Caves,
Borivali (W), Mumbai-400103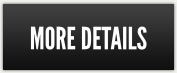 Give us a chance and we will prove our efficiency!
We have successfully executed a no. of projects including outdoor and indoor, facade, sports, etc